Ahhh, the joys of family life. Whether you are busy parents, have kids, or pets, keeping your home in any presentable order is a challenge — you clean the kitchen, turn your back for one minute… and there are plates, crumbs, and paw prints everywhere again.
But I really do mean it when I say the joys of family — because all that clutter is a sign of the beings who inhabit that space, and it is people who make a home, not the items or decor.
BUT. When it comes to taking family photos at home, people often start feeling that their home 'isn't good enough'. It's yet another peril of the age of Instagram — we see all these gorgeous (and tidy!) homes and locations and start judging our own spaces. However, the reality is that when we look at family pictures, we look at the people and what they are doing, not so much the space.
And for your kids, when they are older and look back at those pictures, it is definitely the people they will be curious about. Sure, perhaps they will laugh at a dodgy haircut or questionable curtains, but it's nostalgic and in good faith — the same way you might think of your parent's or grandparent's family snaps.
I honestly believe that photos taken in places that are special to you and your loved ones are especially magical. This is why I specialise in lifestyle family photography — capturing relaxed, joyous, and authentic photos — commemorating a moment of family life, either at home or in an outdoor location you love.
So, if the thing putting you off arranging an at-home family photoshoot is the fact that your home isn't perfect, I have some tips for you.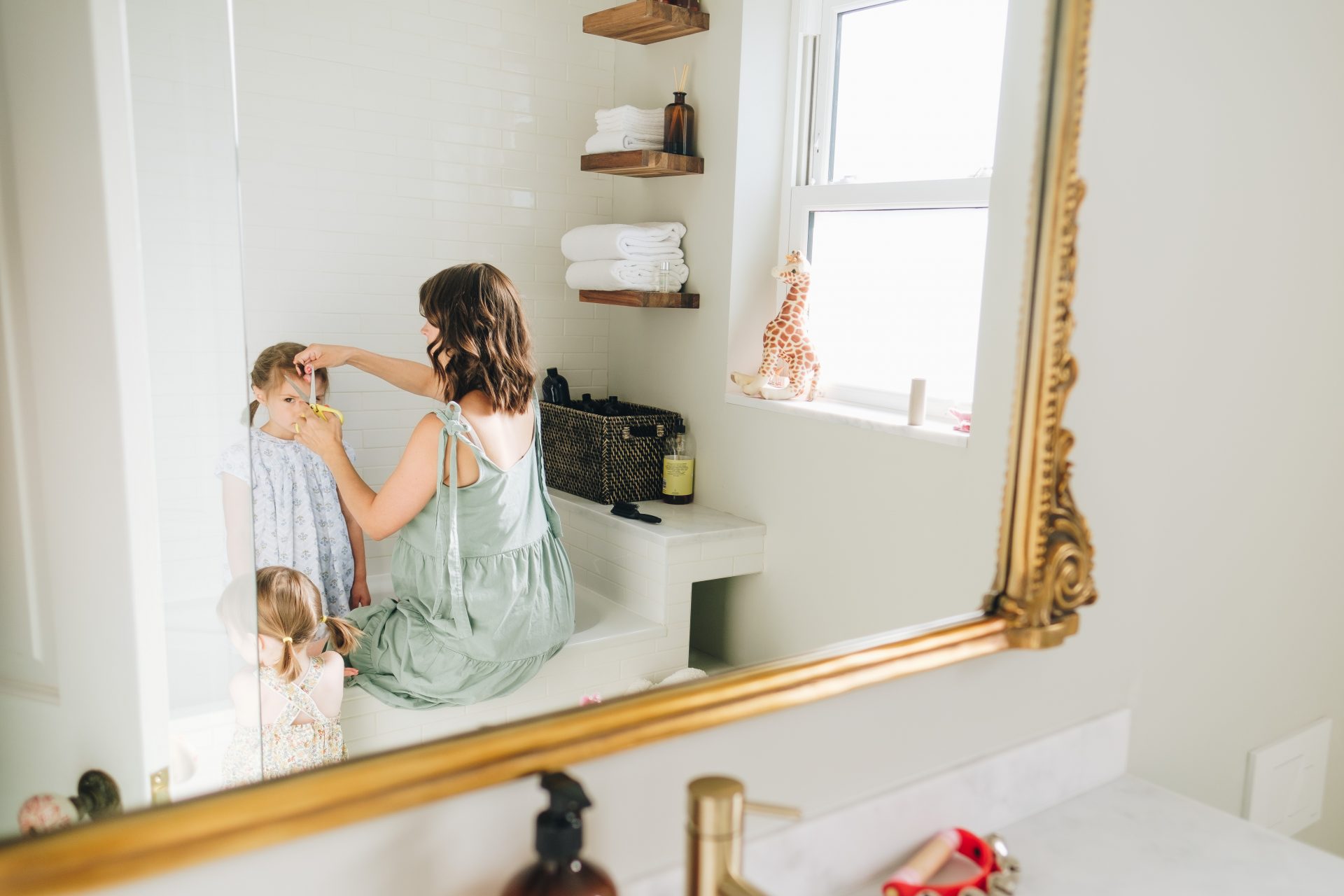 Tips for getting your home ready for your family photoshoot
Tackle the Mess
And this doesn't mean doing a deep clean. Firstly, I need you to know that if you book me as your photographer, I will never judge you for your mess (for context — I'm a working mum with a busy partner, a toddler, and two very large, very fluffy huskies — I know mess). 
Perhaps you might create the illusion of cleanliness for your photoshoot, basically by tidying up a corner of the room/rooms you know you want photos taken in. Or, if you don't feel like/can't tidy up prior to our photoshoot, all good! Either I can include the clutter by merging it into part of family play or time together, or I can use clever angles and arrangements to help keep it obscured and out of shot as much as possible. Regardless of people's surroundings, I often find that some of my client's favourite photos are the ones that focus in close on details, such as holding hands, caresses, baby's feet, and a close family embrace.
And, to be honest, I highly recommend against going all out and staging a space in your home that isn't actually a part of your home daily. As a lifestyle family photographer, I believe the best photos are authentic, natural representations of your family life.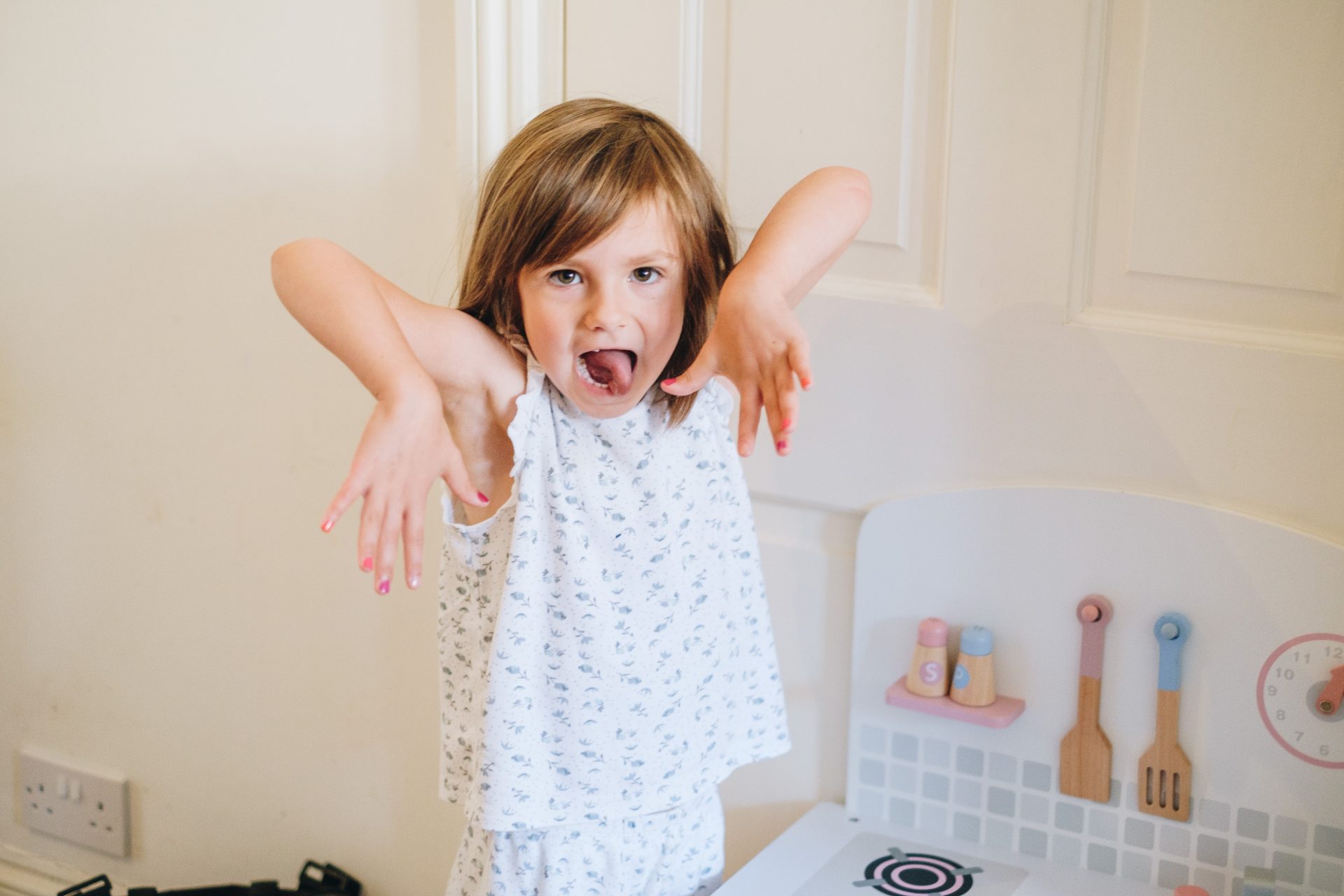 Pick Your Location Wisely
Where is the best light? People get worried that their home doesn't have any good light at all, but I'm not looking for good light, I'm looking for the best light your home specifically has.
Find your brightest/biggest window — and if you are not sure where is best, all good — I can help you decide. Don't worry if you think the location is weird (like a bathroom, hallway, or study); I promise you we will make it work!
You can also think about your favourite time of year at home. Do you love to create a snuggly atmosphere with lots of cosy lighting in the cooler months? Or do you crave the airy brightness of spring and summer? Thinking about which season suits you and your home best can be a great way to decide when to book your family photoshoot.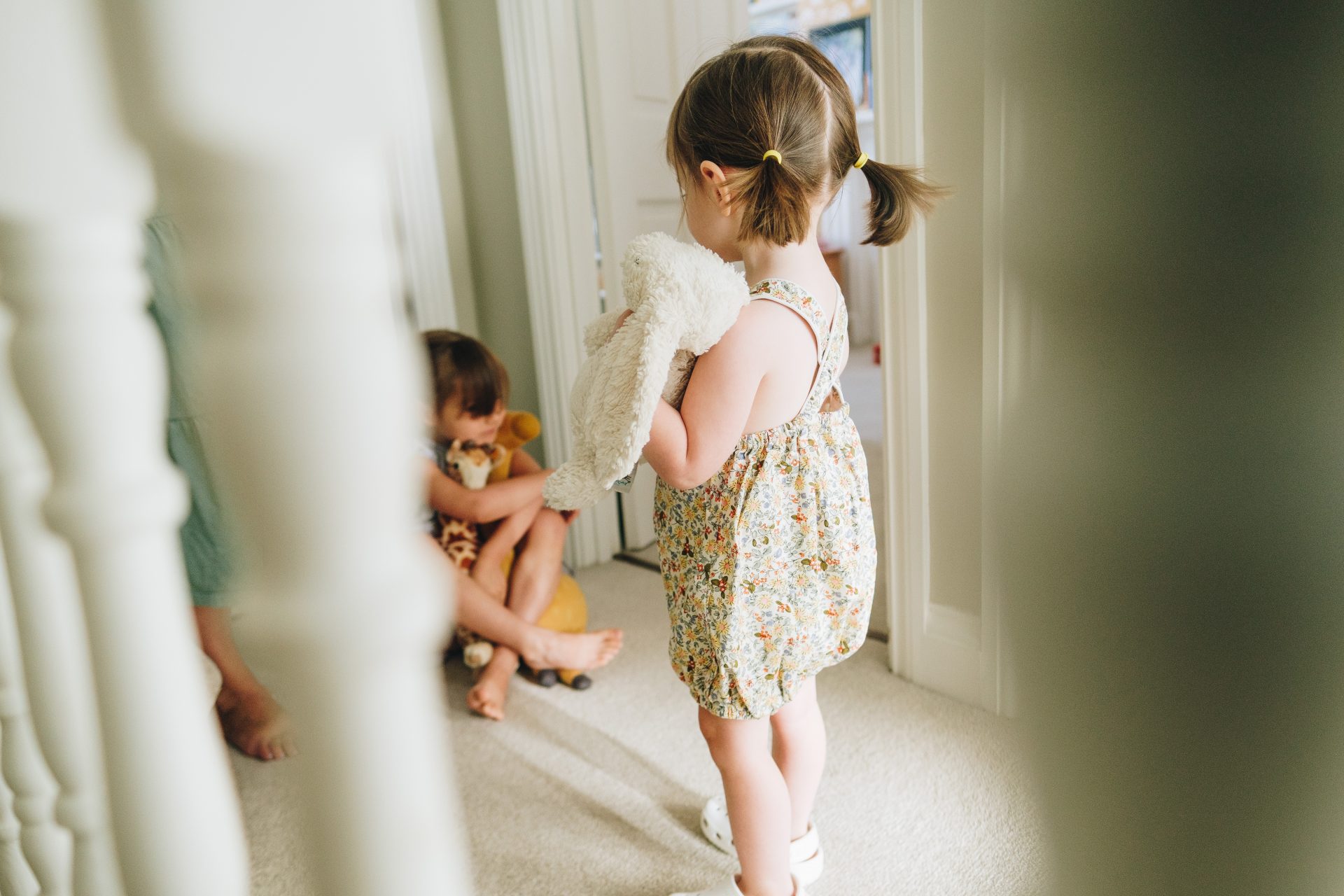 Embrace Your Home
The above tips are practical, easy things you can do to get yourself house ready. However, fully embracing your home is psychological too.
Just like we might give ourselves a hard time about our appearance, it's easy to do that about our homes too. But the reality is, wherever you live, this is your home, your safe space, the location that is taking care of some of your and your family's most fundamental needs right now. It doesn't have to be perfect, and you don't need to force yourself to love it if you just don't. But recognising the role your home serves, particularly if you have small children who will think back on it as 'the place I grew up', is significant.
So much of a photoshoot is about creating memories and capturing a feeling. This is why I put so much emphasis on making the photoshoot as relaxed and enjoyable as possible for all family members. A photo is a reminder of that day, and having had a fun time, equates to positive memories overall. And being able to look at yourself and your surrounds in that picture and think, 'yup, that's us at home' is powerful stuff.
Take a read of my guide on preparing for a family photoshoot, and if you are torn between an at-home or outdoor shoot, then I have a blog covering what to bring on an outdoor family photoshoot.
If you are looking for a family photographer in or around Sheffield, I would love to hear from you. Get in touch for a no-obligations chat so we can figure out what is best for you!