Sheffield has so many beautiful natural landscapes for family photoshoot backdrops. Whilst I always prioritise moments, emotion and connection over gorgeous backdrops, Sheffield makes it easy to have both.
I've rounded up some of my favourite outdoor spots for family photoshoots in Sheffield in this blog post. If you're looking for recommendations in the Peak District, I've got a separate post coming for that.
Each of these spots has lovely variety and enough to entertain kids of all ages, whether that's climbing over rocks, running through fields, sniffing flowers, getting a ton of energy out at the play park, or visiting a cafe.
Botanical Gardens
Sheffield Botanical Gardens are perfect for Spring and Summer time sessions. The blooms and flowers around the gardens make for a truly beautiful backdrop. The gardens are also a great spot in case the weather turns to showers. The glass houses offer great coverage on those damper or cooler days whilst still giving you lush greens and florals.
The Gardens cover 19 acres and the Grade 2 Glass Pavilions house a wonderful collection of plants from the temperate areas of the world and provide a wonderful backdrop for the sweeping lawns with their magnificent trees and central Broadwalk.
There are over 18 different garden areas with different themes providing unique backdrops throughout the year.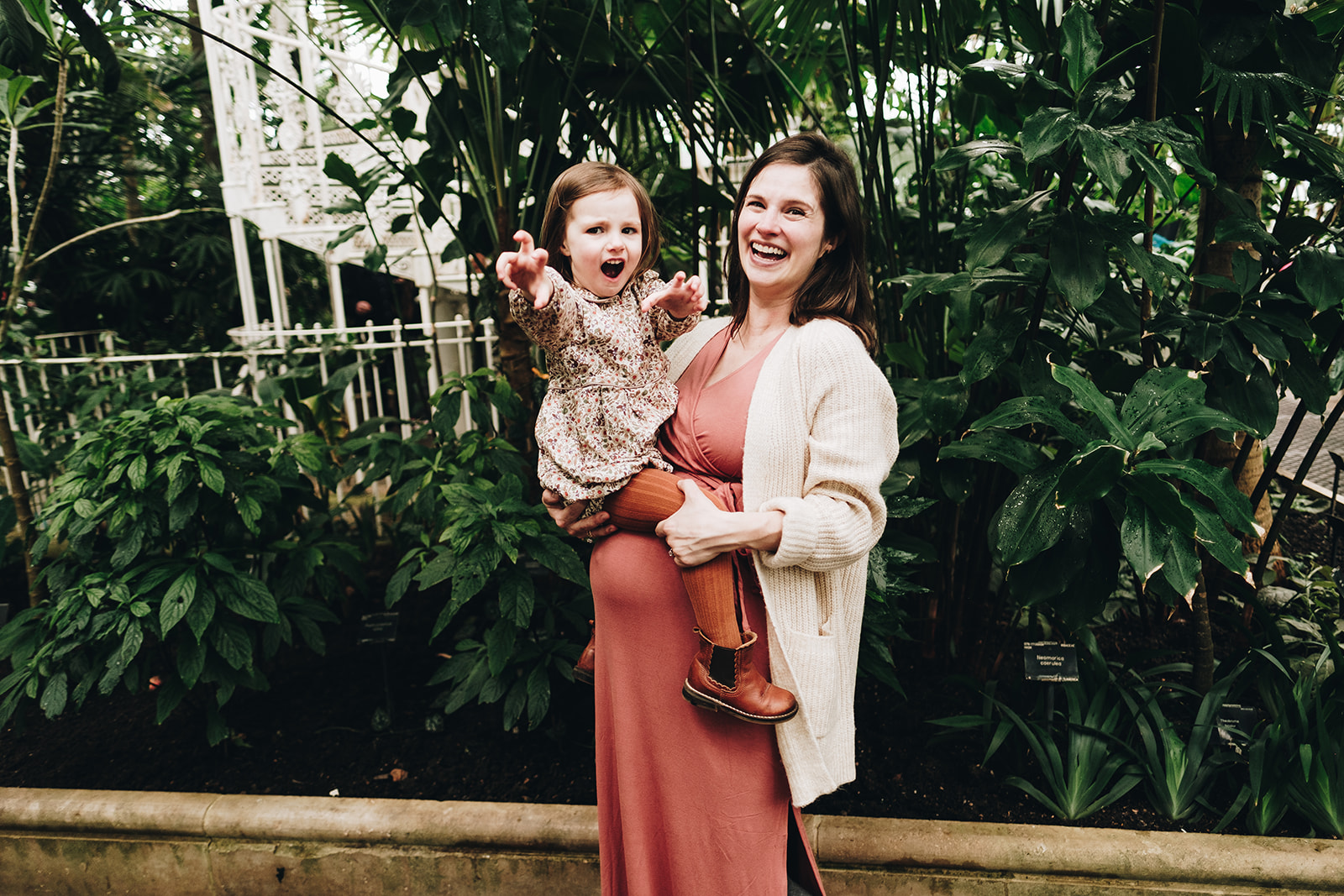 Graves Park
I love Graves Park as a location for family photoshoots. It's Sheffield's biggest park in the South West of the city and has so much versatility that you don't have to go far to get a completely different backdrop for your photos. Around April/May is one of my favourite times to take photos in Graves Park because all of the rhododendrons are in full bloom and make such a gorgeous backdrop.
There are lovely wooded areas, field and tall grass areas, the big playground, a cafe for a little snack either mid shoot or post shoot, and the kids favourite–the animal farm!
Endcliffe Park, Whiteley Wood, and Forge Dam
Endcliffe Park is a large city park in Sheffield that is popular with families. It links up nicely with Whiteley Wood and Forge Dam making it quite an adventurous photoshoot location with the kids! It's a great spot for a woodland family photoshoot as it features streams, waterfalls, and stepping stones.
There is a cafe on either side at both Endcliffe Park and Forge Dam, making it a perfect spot to finish and treat ourselves with snacks and drinks or to refuel midway through a shoot.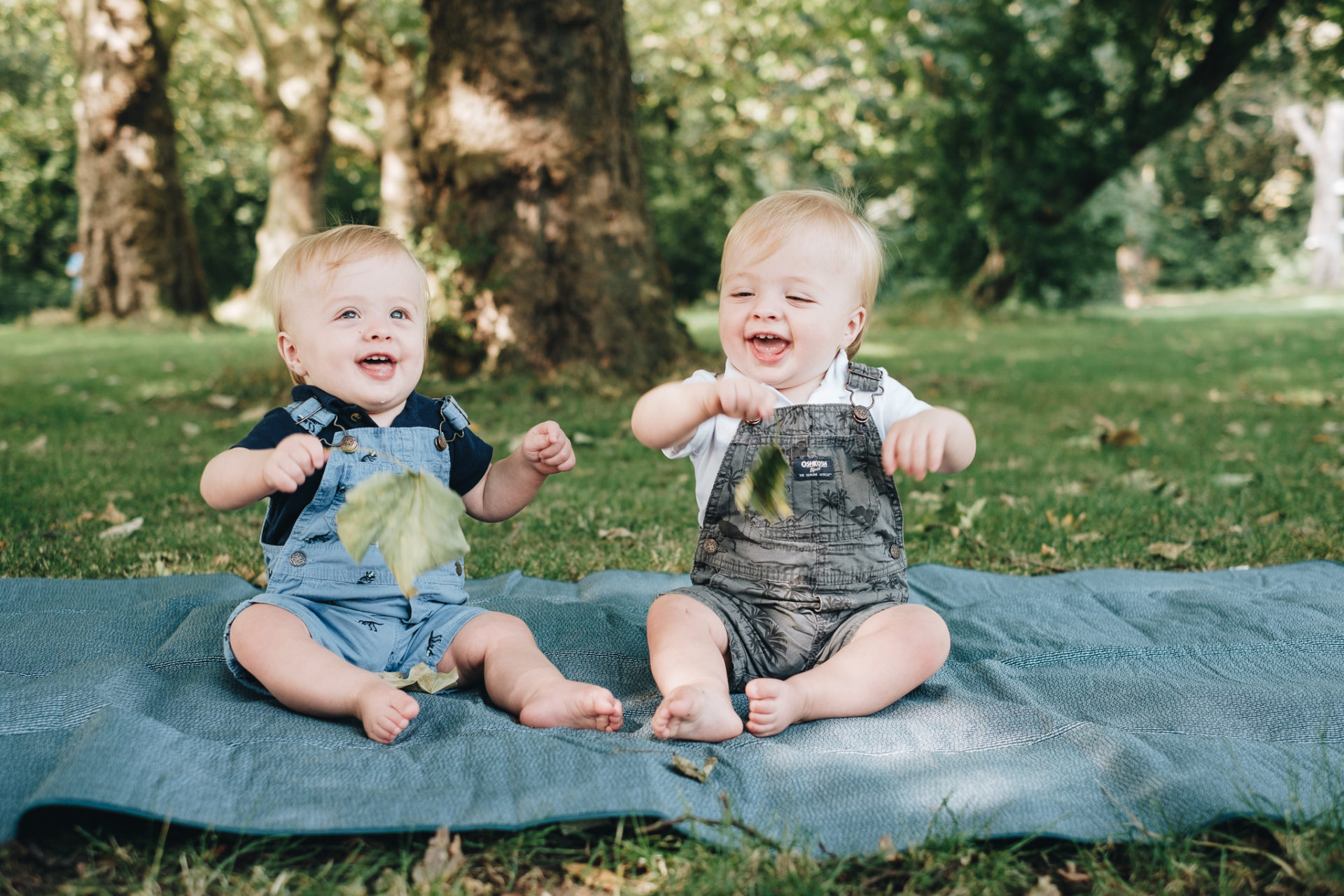 Norfolk Heritage Park & South Street Park
I put these two together because they're located right next to each other and both offer lovely urban green spaces with city views.
Norfolk Park features extensive rolling grassland, a series of tree belts, a playground, and cafe. All the basics you need for a great family photoshoot.
South Street Park offers great city views, the Sheffield Amphitheatre, and a cool looking tram stop for all those tram loving kiddos.
Whirlowbrook Hall & Whinfell Quarry Garden
Whirlowbrook Hall is a gorgeous manor house, but did you know that just outside is a beautiful rock garden and woodlands? It makes a great backdrop year round! The woodlands bordering the Hall Garden will take you up Limb Brook Valley where you will find open fields and lovely views.
Located right next to Whirlowbrook Hall, is Whinfell Quarry Garden and makes a nice companion location. It's full of unusual trees and shrubs and is truly a colourful place year round. It's kind of like a best kept secret spot and a charming oasis away from the city.
Chatsworth Gardens
Whilst not actually in Sheffield, Chatsworth is well worth the short drive away. While Chatsworth Gardens proper has a visiting fee, the deer park and surrounding areas of the House and Gardens is free to roam, though you may need to pay for parking depending on the time of year. There are 105 acres of gorgeous landscape to explore, including areas featuring beautiful fountains and waterfalls, cascading steps, ponds (featuring lots of ducks!), and more. It offers plenty of variety for a family photoshoot and you can even pop into the cafe afterwards for a cuppa and snack.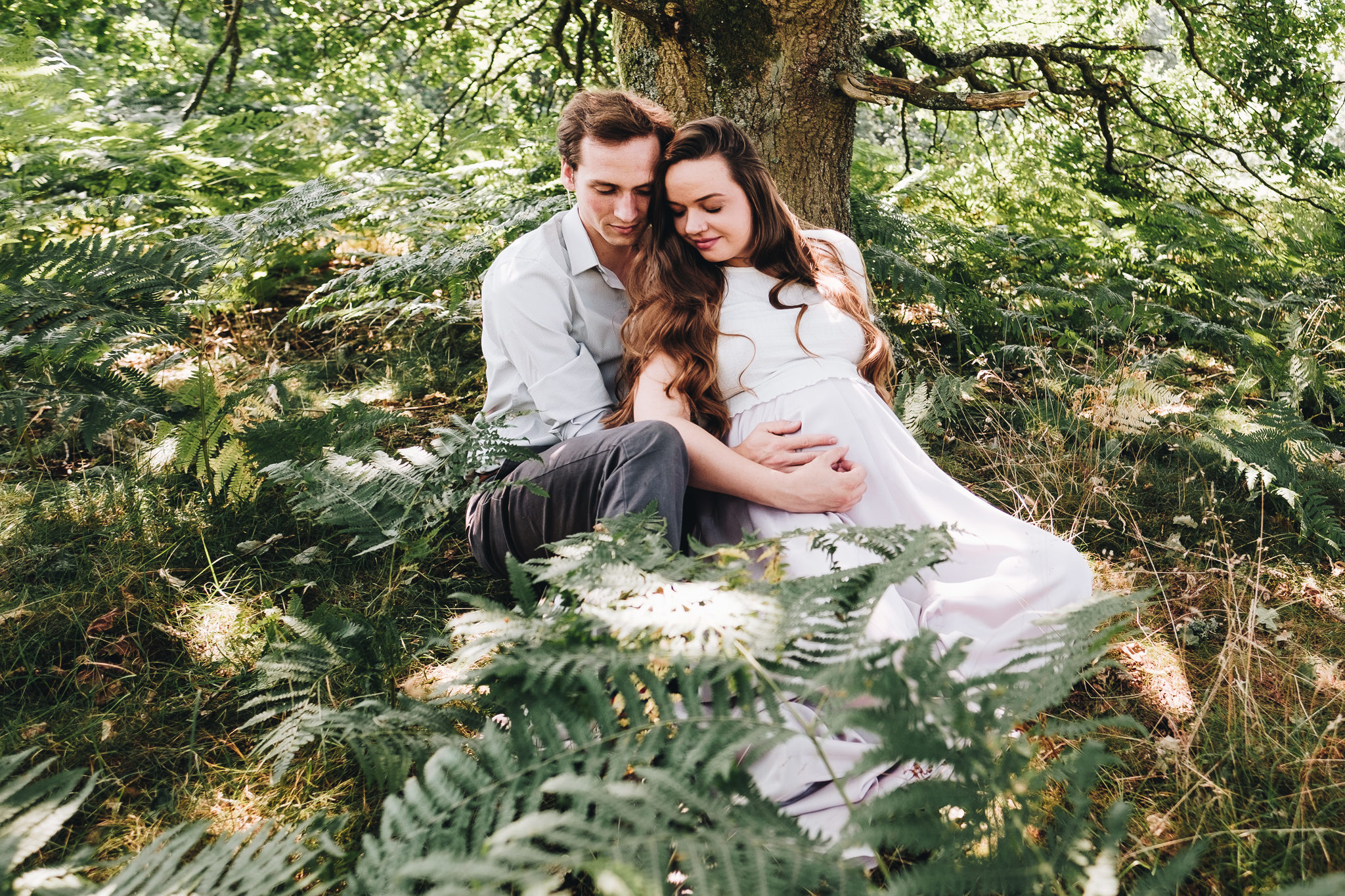 Know of a different spot in Sheffield where you'd like to have your family photos? Share with me either in the comments or enquire to book your shoot and let me know!