What time of year you book your family photoshoot matters. And yes, the winter months can be an absolutely beautiful time of year to take your family photos, so don't write it off just yet. When thinking about what time of year to book your family photoshoot, you might not have 100% control if you're pregnant. Read more here on when it's best to photograph your pregnancy. But, if you're booking a standard photo session you might like to take a couple of things into consideration.
Here's a break down of what you can (generally) expect from the seasons in Sheffield (but you know how the weather is) and some things you might like to think about before booking a family photoshoot.
What to expect from a Spring photoshoot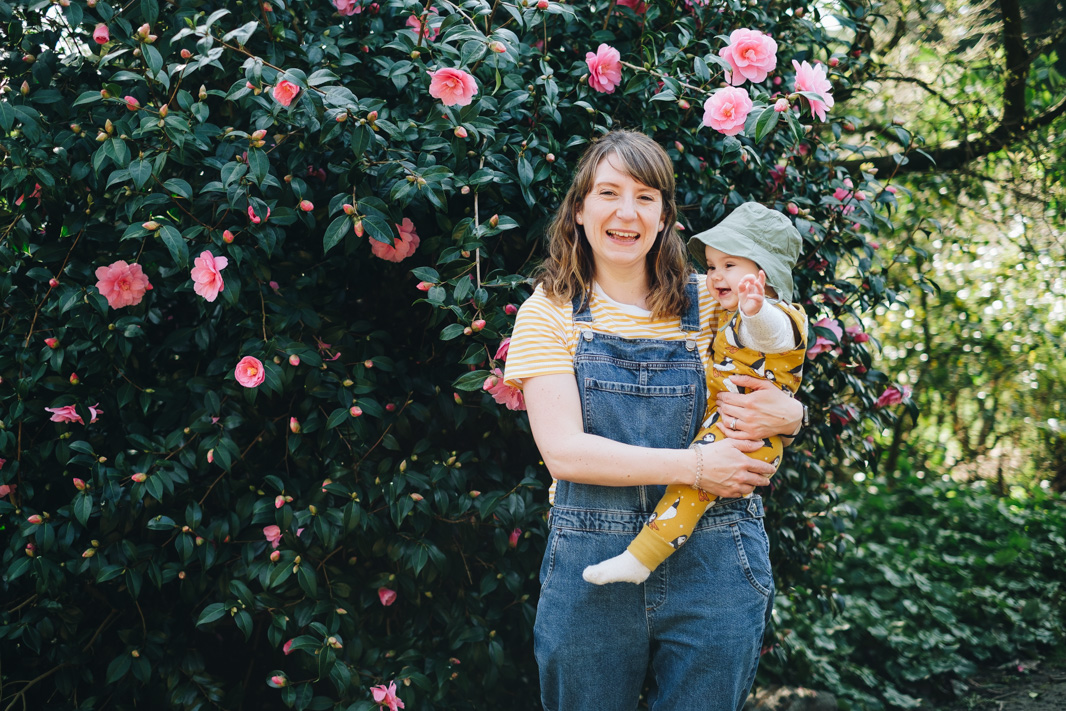 Spring in the UK always feels like "what's on the menu today, weather?"
We may have glorious sunshine and be out in shorts or it might be snowing or it might be torrential downpour. Spring is always a bit of a gamble, but if we can time it right, truly magical and stunning.
When booking an outdoor family photoshoot in Spring, expect that we may have to reschedule or postpone due to the weather. The wait will be worth it, though.
Spring offers us gorgeous florals, low horizon sun (making beautiful golden hour photos on sunny days), and that feeling of lightness and new beginnings.
Camellia's tend to bloom earlier in Spring, around March and April whereas Rhododendron's tend to pop up later in Spring around April and May. Sheffield Botanical Gardens makes a beautiful backdrop for photoshoots in Spring, but I have more outdoor location ideas here for you, too.
What to expect from a Summer photoshoot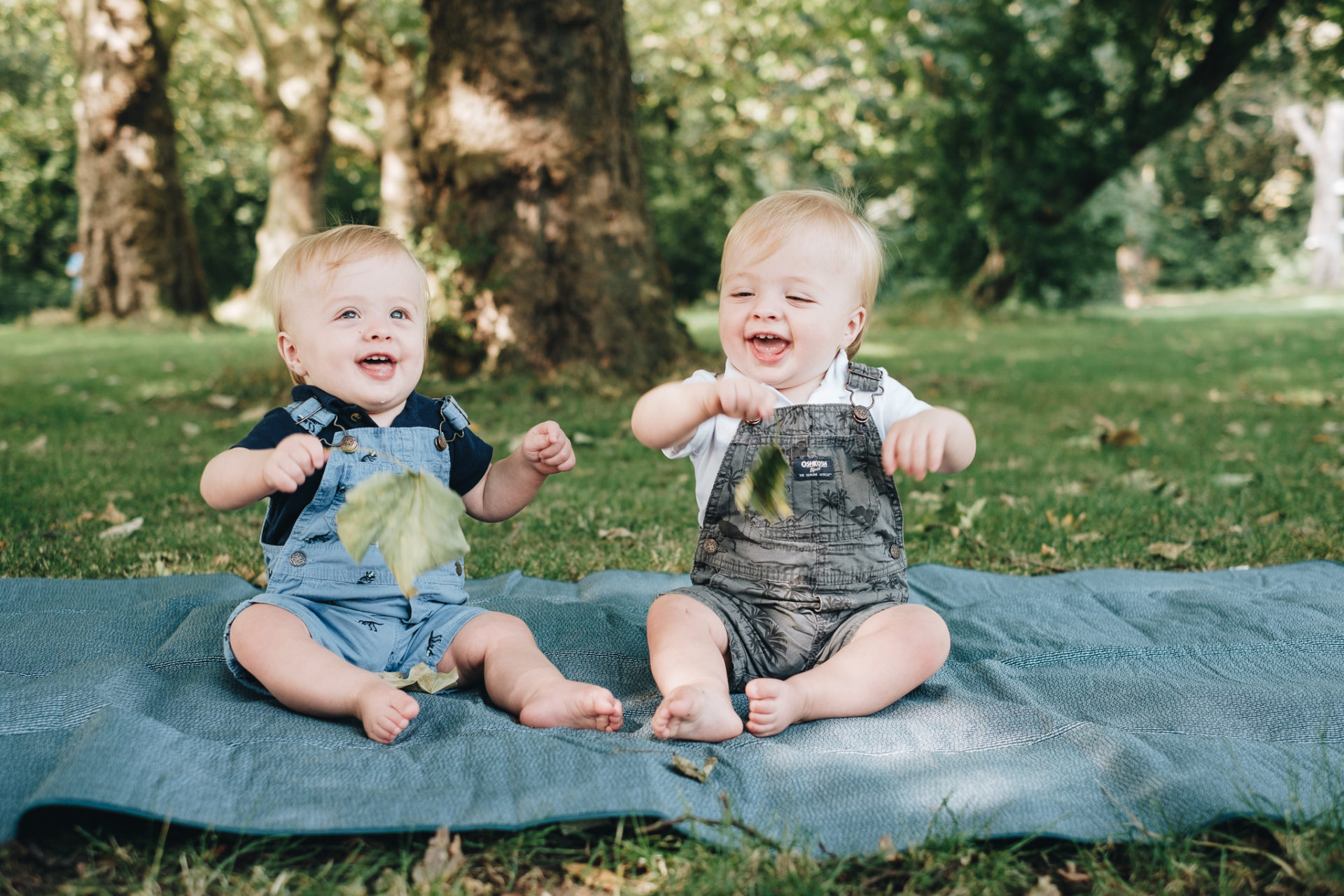 Summer affords us more hours in the day and school holidays with kids off meaning more days of the week to fill providing them with entertainment or experiences. Of course, we can let them be bored too, but why not book a family photoshoot instead?
When thinking about a summer family photoshoot, imagine lots of greens and sunshine (hopefully), which will give you brighter and lighter images. There are also more activities that we can incorporate into your photoshoot such as wild swimming (yes, kids can do this!), eating ice cream, blowing bubbles, flying kites, etc.
I typically recommend summer photoshoots take place in the early mornings (around 9am or earlier!), especially if going out into the Peak District, as places can get busy very quickly and parking spaces limited. Otherwise, the late afternoon is good too but typically more busy. I generally try and avoid the middle of the day crowds.
What to expect from an Autumn photoshoot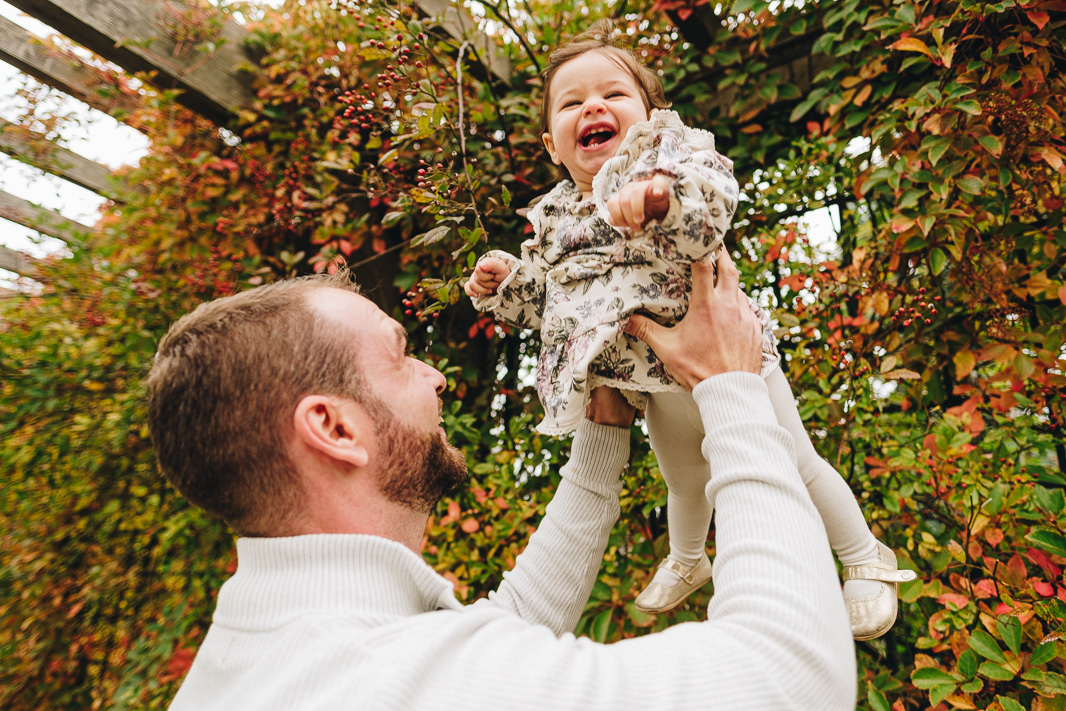 Ah, the colours of Autumn are a beautiful sight, aren't they? Photoshoots in the Autumn generally have a much warmer, golden tone to them. Like Spring, Autumnal weather can be a bit hit or miss, but if we hit it–we strike gold. Just like Spring, do expect that your Autumnal photoshoot may have to be rescheduled or postponed due to the weather. Again, it will be worth it.
Autumn is perfect for throwing leaves, pumpkin picking, splashing in puddles, and collecting acorns or conkers.
Pumpkin picking is probably my favourite Autumnal activity, with Halloween being on of my favourite festivities. Potion making, pumpkin carving (or painting), and dressing up are all great activity ideas to do on your next family photoshoot in the Autumn.
What to expect from a Winter photoshoot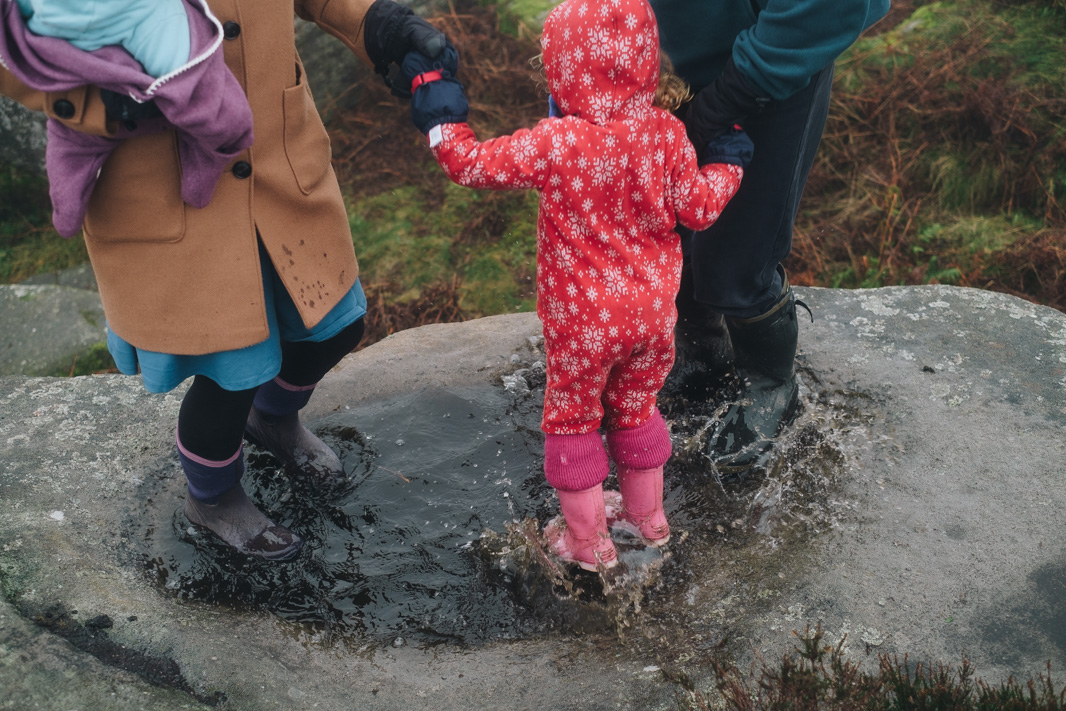 A photoshoot amongst a snowy landscape is a dream, right? Whilst it can and does happen, timing a snowy family photoshoot is challenging. More often than not, our winter family photoshoots are filled with rolling in mud, splashing in puddles, and drinking hot chocolate. That is, if you decide to do your family photoshoot outdoors.
Many families choose to do their winter photoshoots indoors for that cosy, at home feel.
The winter period for photoshoots generally runs from November to February, but can extend into March depending on the year.
What season do you think you want your family photoshoot? Get in touch to book one now.