Looking for fun things to do with your toddler in and around Sheffield? Of course, a great thing to do is the experience of a family photoshoot, but here are some others. This is a non-comprehensive list of just some of the activities and places that you could do and visit with your toddler. Have more to add? Pop them in the comments of this post so more parents can discover what you enjoy with your toddler.
1. Mini Works Climbing, S8
Does your toddler love to climb? Mini Works is an expansion of the Climbing Works, a fantastic bouldering centre in Sheffield. Mini Works allows non-climbing parents or adults to supervise their kids as they scale walls. A Supervisory Induction is required for all adults, unless you are a regular climbing member at the Climbing Works already.
They also run regular classes for toddlers, called Rock Tots. These are on Tuesday and Thursday mornings. It's recommended for 18 months – 3 year olds but active younger and older ones will still be able to enjoy it.
2. Abbeydale Miniature Railway, S17
This little hidden gem is a wonderful way to spend an afternoon out with your toddler. It's free to enter and only £1.50 per person per ride to ride the train. They offer light refreshments and snacks or you can pack your own picnic and enjoy the green space as you watch and wave at all the trains.
The Abbeydale Miniature Railway is open every other Sunday from 1-5pm beginning from the end of March until October. They also offer special Santa train rides in December. Be sure to check their website for updates regarding dates and tickets.
3. Meersbrook Walled Garden Playgroup, S8
A wonderful outdoor playgroup that runs term time, April-October, every Friday morning from 11am-1pm unless it's raining. It's only £1 per family, which includes basic refreshments. It's by far one of the best value playgroups that I've come across. Be sure to pack a picnic and enjoy lounging (or chasing your toddler) in the walled garden. They often have a little sprinkler water feature, so if your kiddo likes water (like mine!) then pack and come prepared appropriately so you don't have to use your hoodie to dry them off (like me.) Check their website or Facebook Page for updates.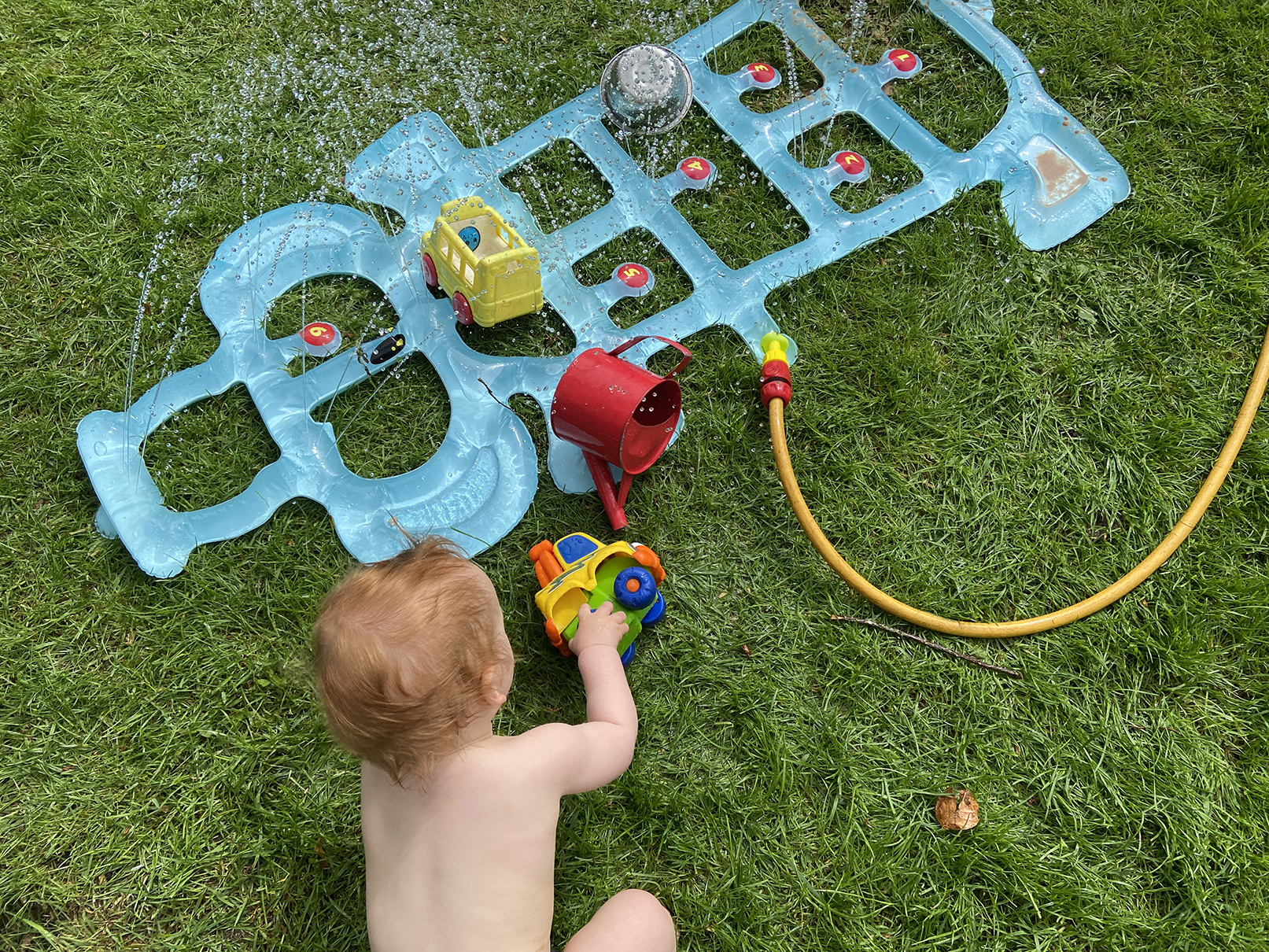 4. Graves Park Farm, S8
A free visit to see some farm animals! A lovely little animal farm situated right within Graves Park, there are a variety of animals to interest your toddler. Afterwards, you can visit the Rose Garden Cafe or play on the playground nearby.
5. Woodland Toddler Group, S11
Based on the Forest School ethos and enjoying the outdoors, this wonderful toddler group meets at the Discovery Centre at Ecclesal Woods on Friday mornings 9:45-11:30am. It's £3 per child. For the latest updates, join their Facebook group.
6. Weston Park Museum, S10
Fridays Under 5s: Get Stuck In! A *free* activity for toddlers and any under 5s at the Weston Park Museum. Each week alternates between messy play or sensory play and object handling in the museum space.
7. Heeley City Farm, S2
Visit some animals, play in the playground, and eat at the cafe. Heeley City Farm has free entry and is open every day of the week!
8. Tropical Butterfly House, S25
A beautiful butterfly conservation house with lots for a toddler to enjoy and explore! Under 2s go for free, but you will need to purchase and adult ticket. Check their website for events and prices.
9. Holly Haag Community Farm, S10
Have you ever trekked with an Alpaca? Well, you can at Holly Haag Community Farm. Toddlers are welcome on their family ticket (2 adults and 2 children under 6). Toddlers must be carried or able to walk on uneven terrain for an hour. I know most parents just carry their toddlers, but they still have a great time on the walk and looking at all the alpacas. Learn more about Alpaca Trekking with children here.
10. Jump Inc, S9
This amazing trampoline park is a great thing to do especially on less pleasant weather days. It's good fun for the whole family. They even have toddler sessions that run for 2 hours every weekday, but you can join in at any time within those 2 hours. It's £5 for 1 child and 2 adults. You will need hybrid grip socks which they sell for £2.50. Check out their toddler session information page to double check timings and prices.