You know that new mother glow? The glow that shines in spite of sleep deprivation and the feelings of confusion and the doubtful thoughts that slip into the head: "am I doing this right?" The glow of life and happiness and wonder at the tiny human you and your partner created. A lot of new mums have that glow, including Anna.
Arriving at Anna's home in London, I immediately noticed a difference in Anna's appearance. Not the obvious fact that her belly was flatter since giving birth, but a difference in her energy and the way that that energy affects the small details of a person's outward appearance. She was radiant. Absolutely radiant. She had that glow.
We chatted for a long time about Anna's birth experience and how a newborn in the house has changed certain aspects of her and her husband's life. When I brought my camera out, baby Iris just could not look away from it. Her big, curious eyes followed my camera wherever it went. Though my camera has a leaf shutter (which basically means it's super quiet), she could still seemingly hear it.
I was so honored to take a few portraits of Anna and Iris in their London home. I use the word "goddess" to frequently describe many women that I meet because they are all goddesses in my eyes, but Anna truly is that—a goddess. Born and raised in the South of the USA, she lives in London with her husband. She is separated from her American family by a big, vast, blue ocean, and as a new mother—that is tough. Her strength, compassion, and capacity for love inspires me. She is and will continue to be an amazing mum.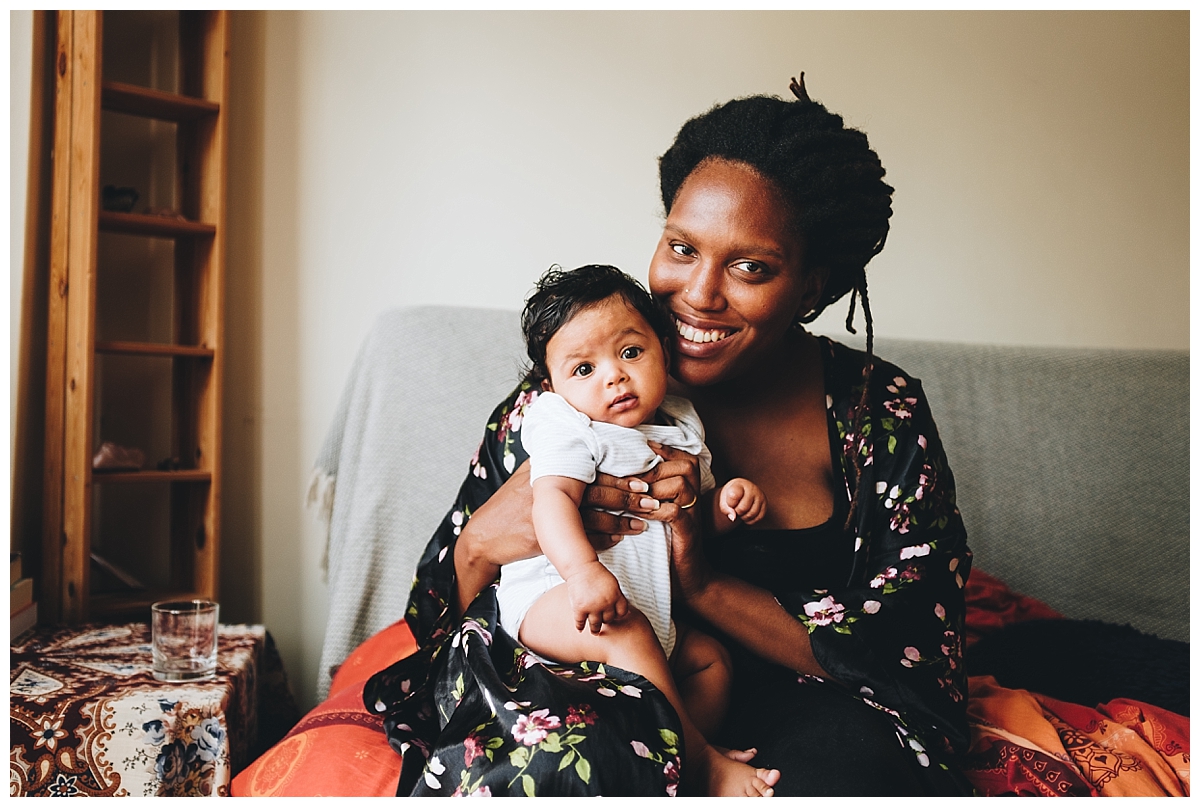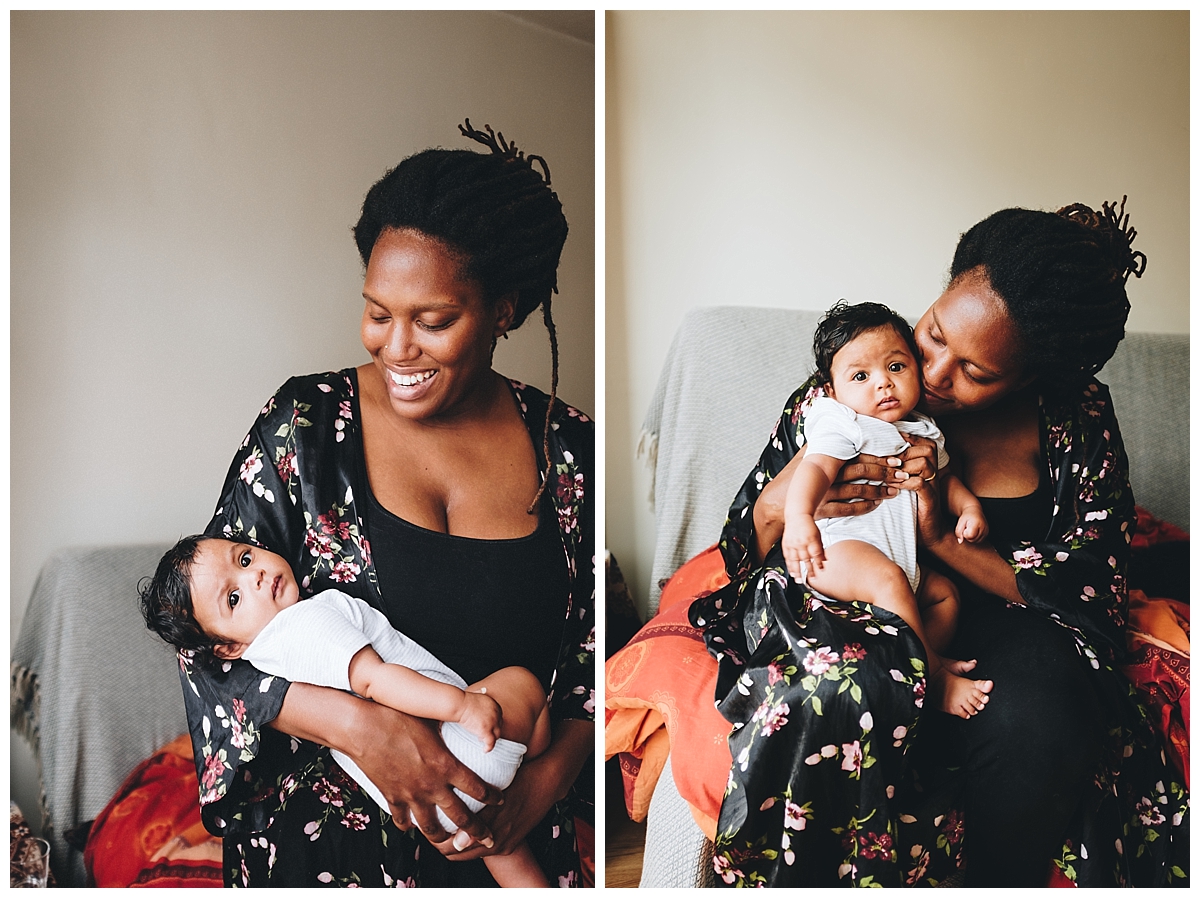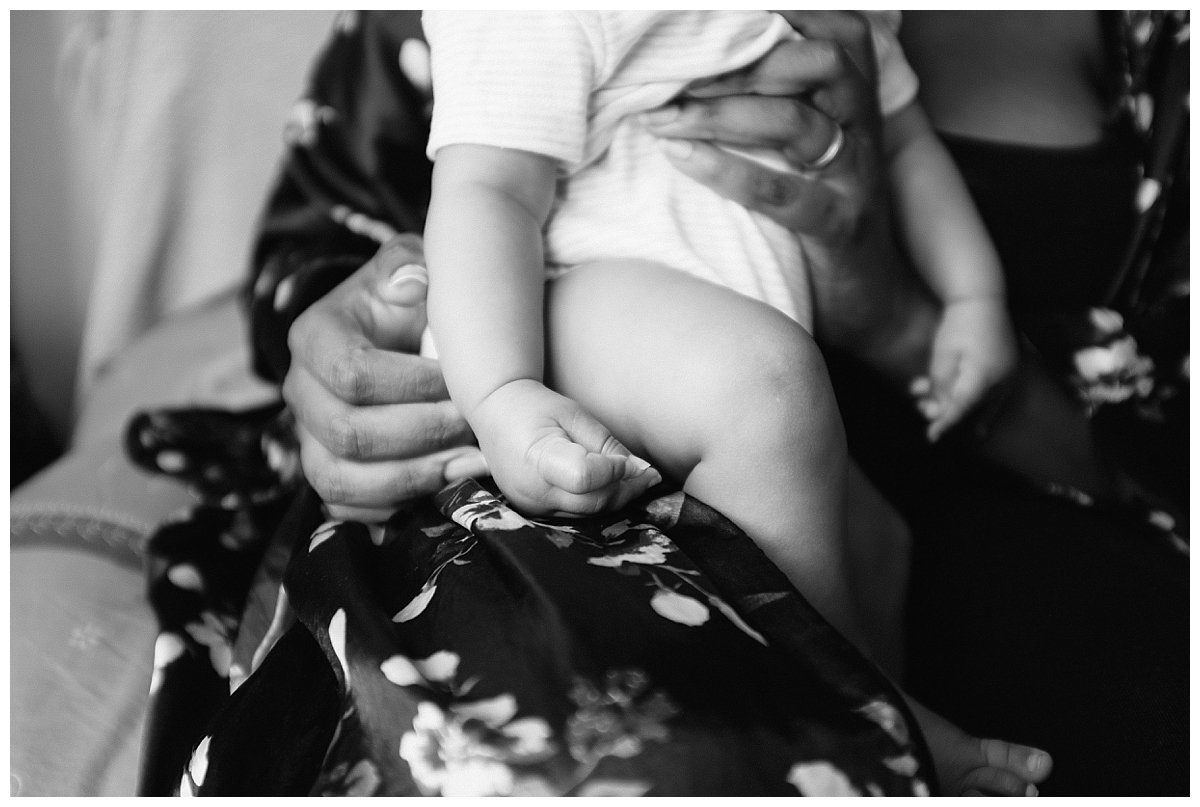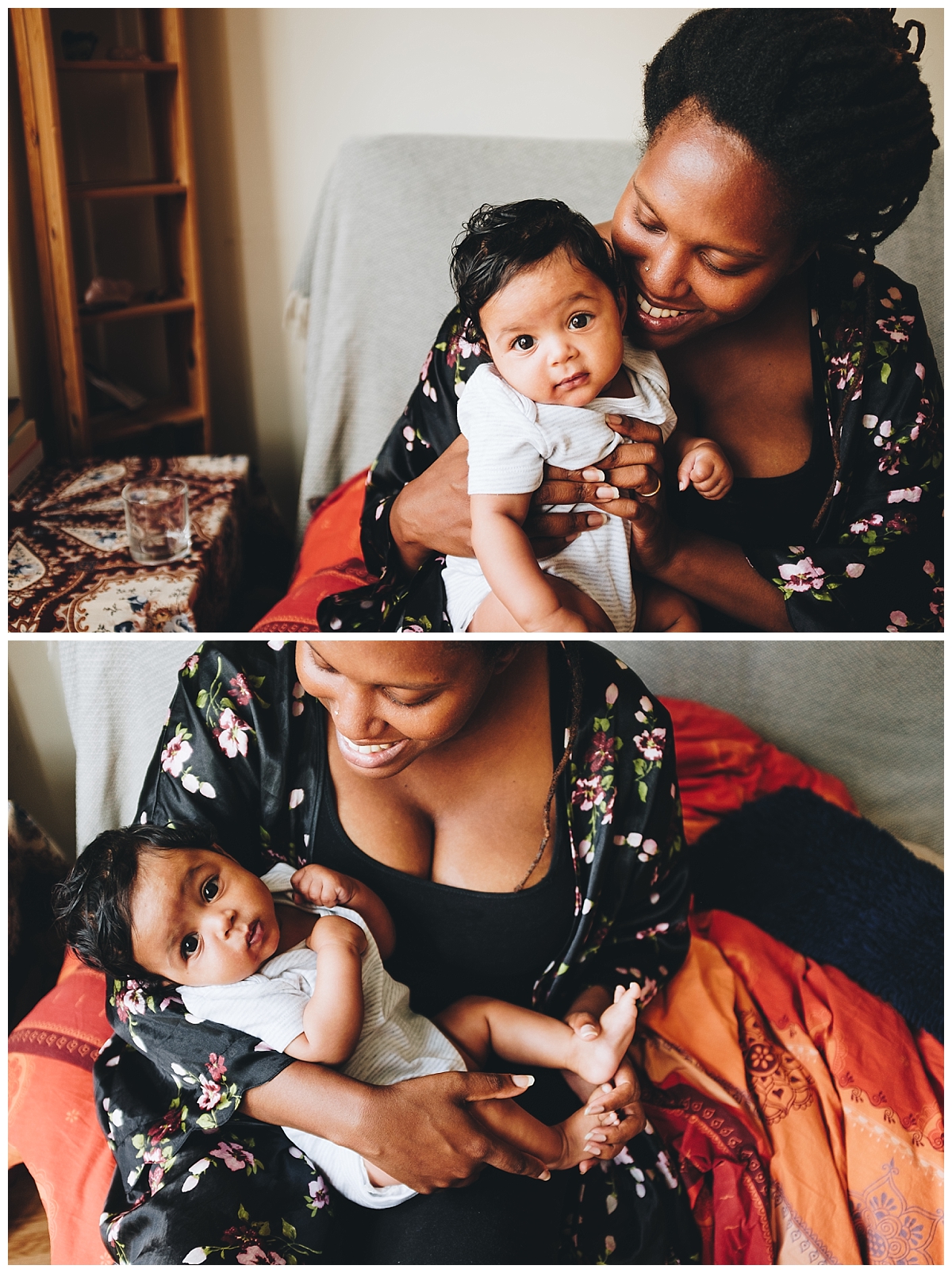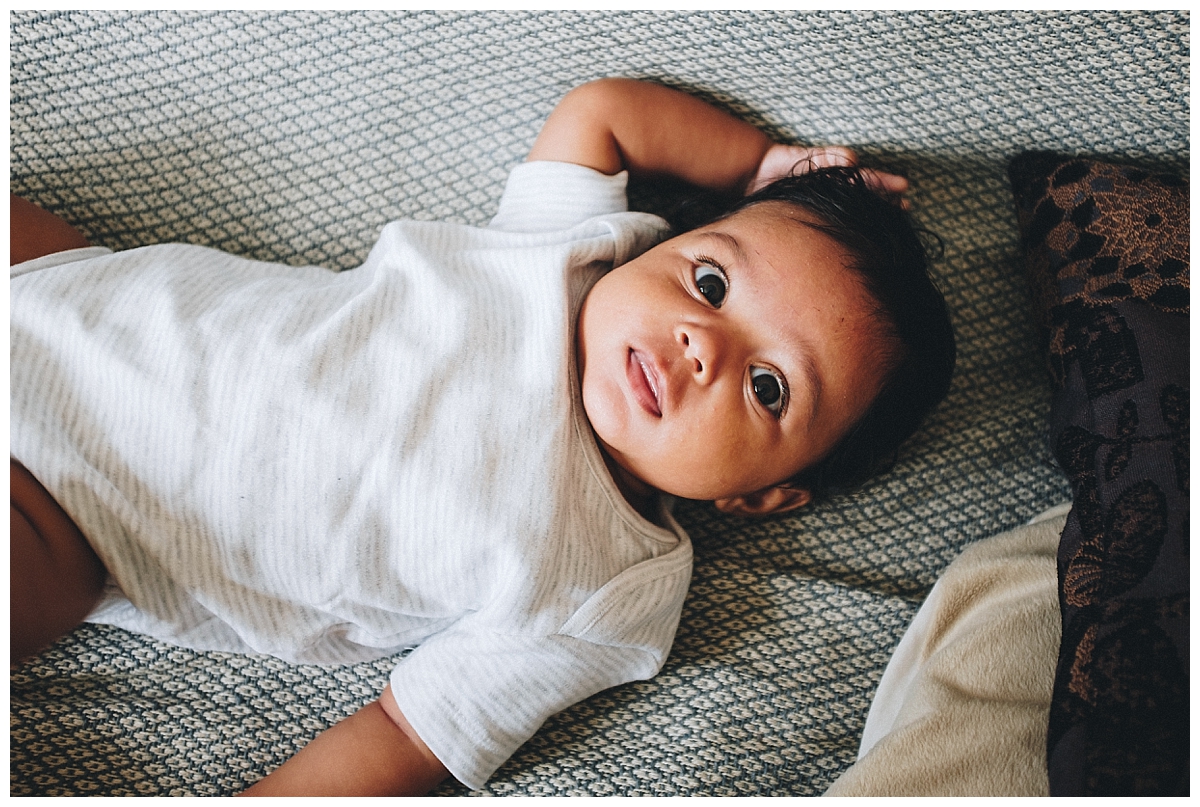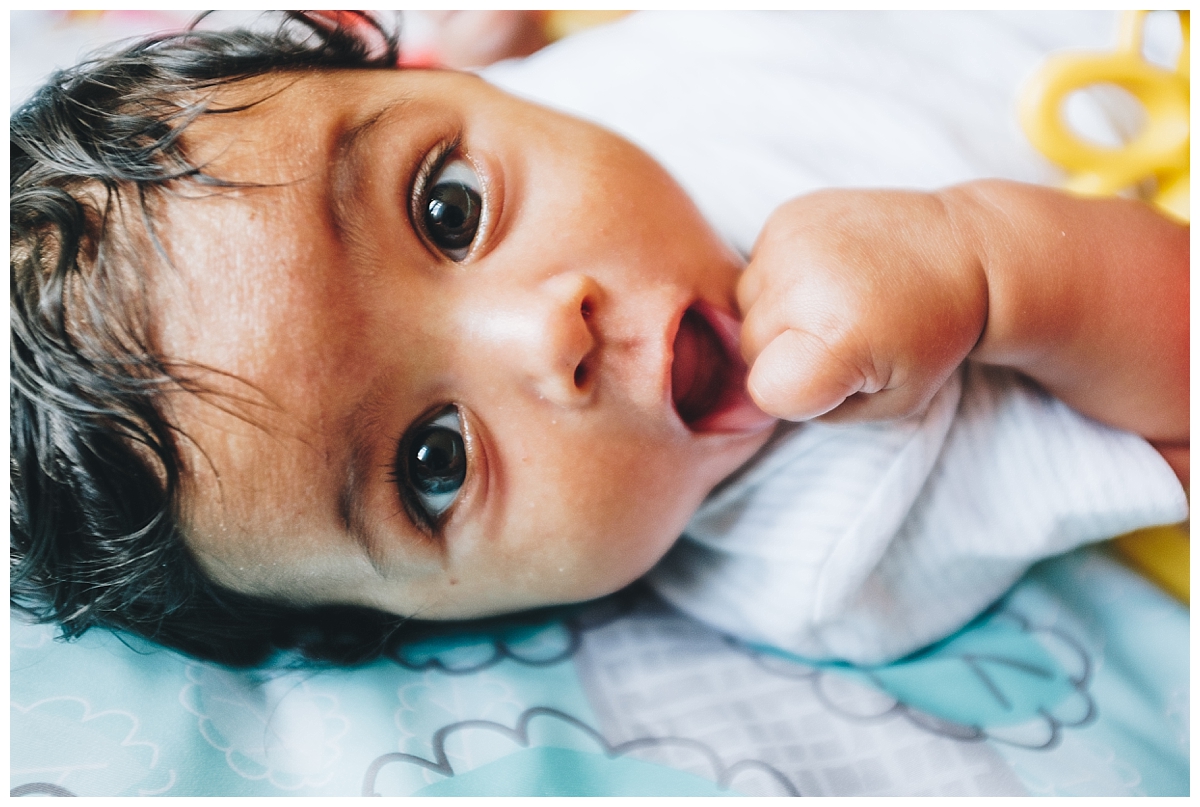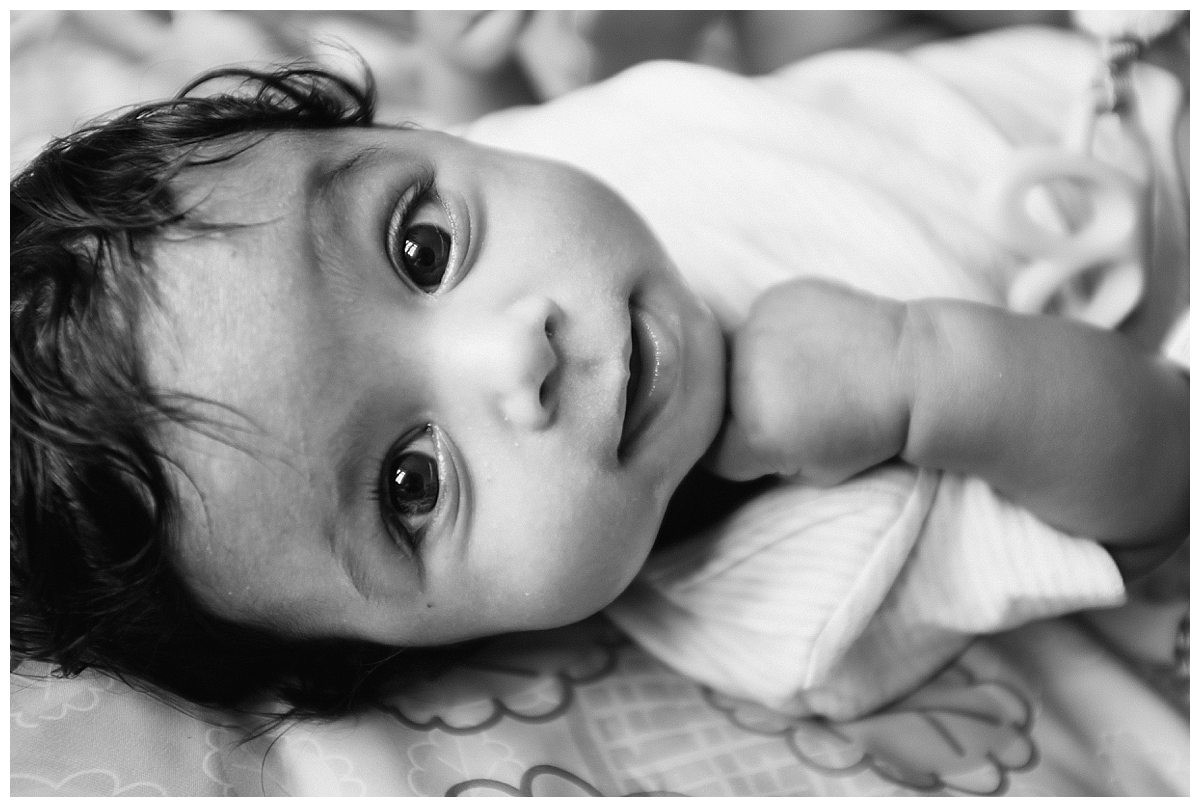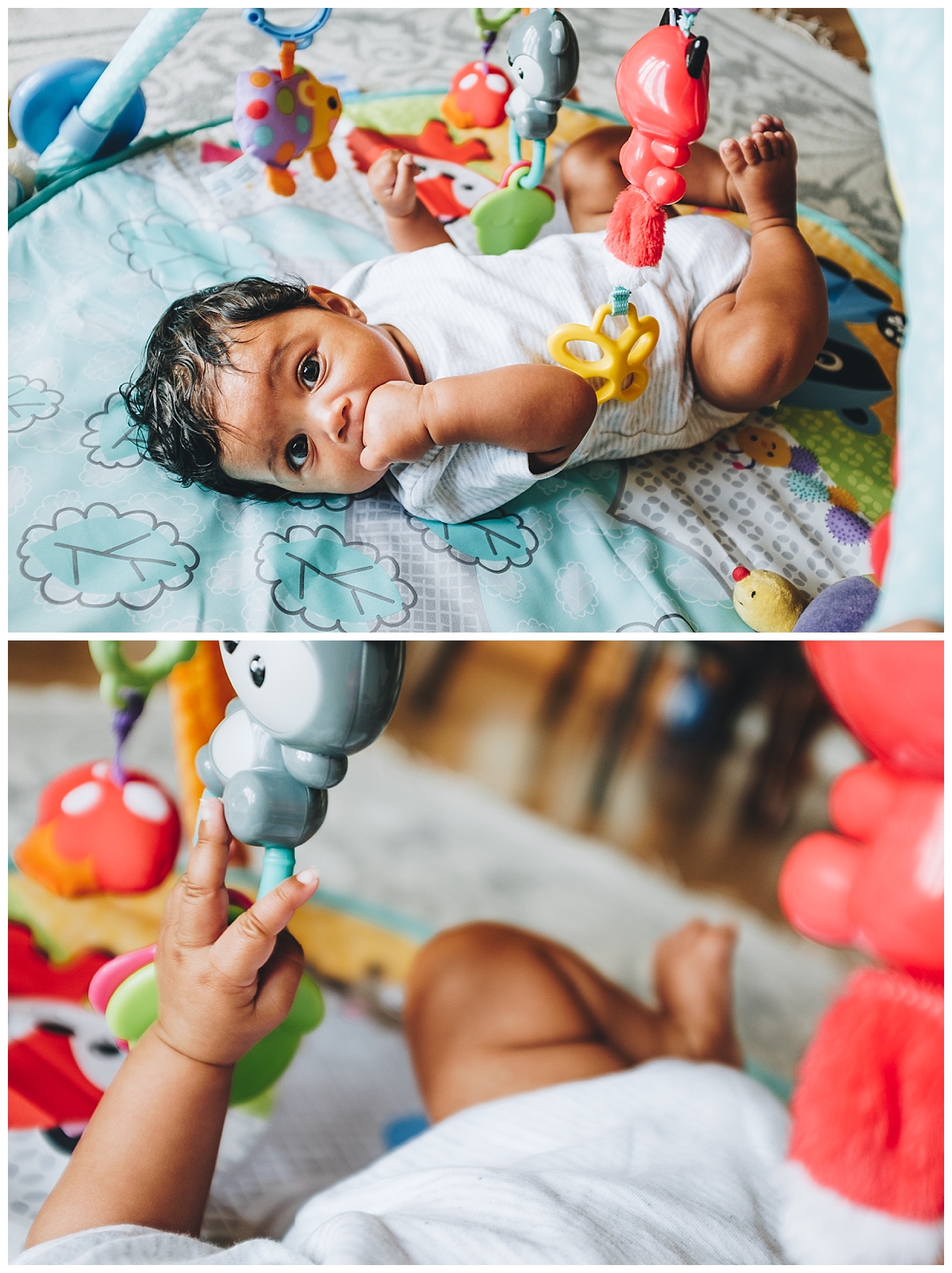 Looking for a photographer?
If you're interested in booking a maternity or newborn photo session with me, head on over to my contact page. If you want a little bit more information about the sessions, visit my Maternity and Newborn Info page. I would love to be your London Newborn Photographer. I also serve throughout all of Warwickshire and Oxford.