How did you meet your partner? What's your love story?:
We met online on a social network about 11 years ago. He sent me a sweet message and we got to chatting. After a few weeks of chatting, he asked me out on a date and rest, as they say, is history.
What was your thought process when you found out you were pregnant? How did you feel?:
We were both elated beyond belief! We kept staring at the test in disbelief. 🙂 Being the pragmatic people that we are, we almost immediately started researching what we should and shouldn't be doing. That evening feels like it was ages ago!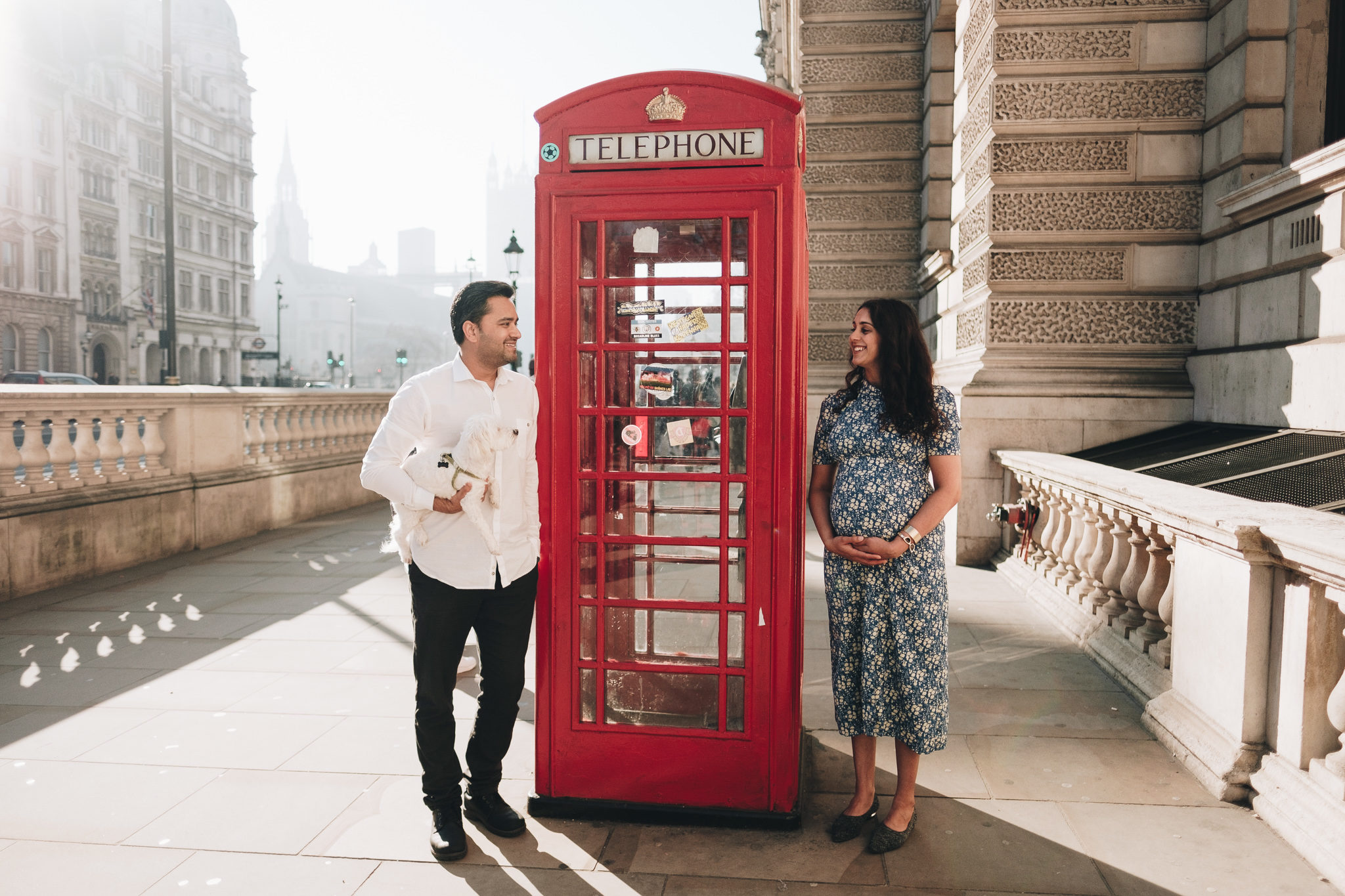 What are you looking forward to the most about being a parent?:
All the adventures that we're going to have with the little one and being able to watch him/her grow and bring a different perspective to our lives. I also can't wait to see our fur baby, Genie, interact with the baby. I know they'll have a very special bond from the beginning.
What did you think about the photography? :
We had the absolute best time during our photo session! When I saw your photography portfolio, I knew that I had to contact you because your style of photography and editing matches pretty closely to what we usually gravitate towards. I especially loved another shoot that you did around London. That's exactly the vibe that we were going for. On the day of the session, everything felt very natural which probably helped you capture us in our element. Thank you so much for making it such a wonderful experience!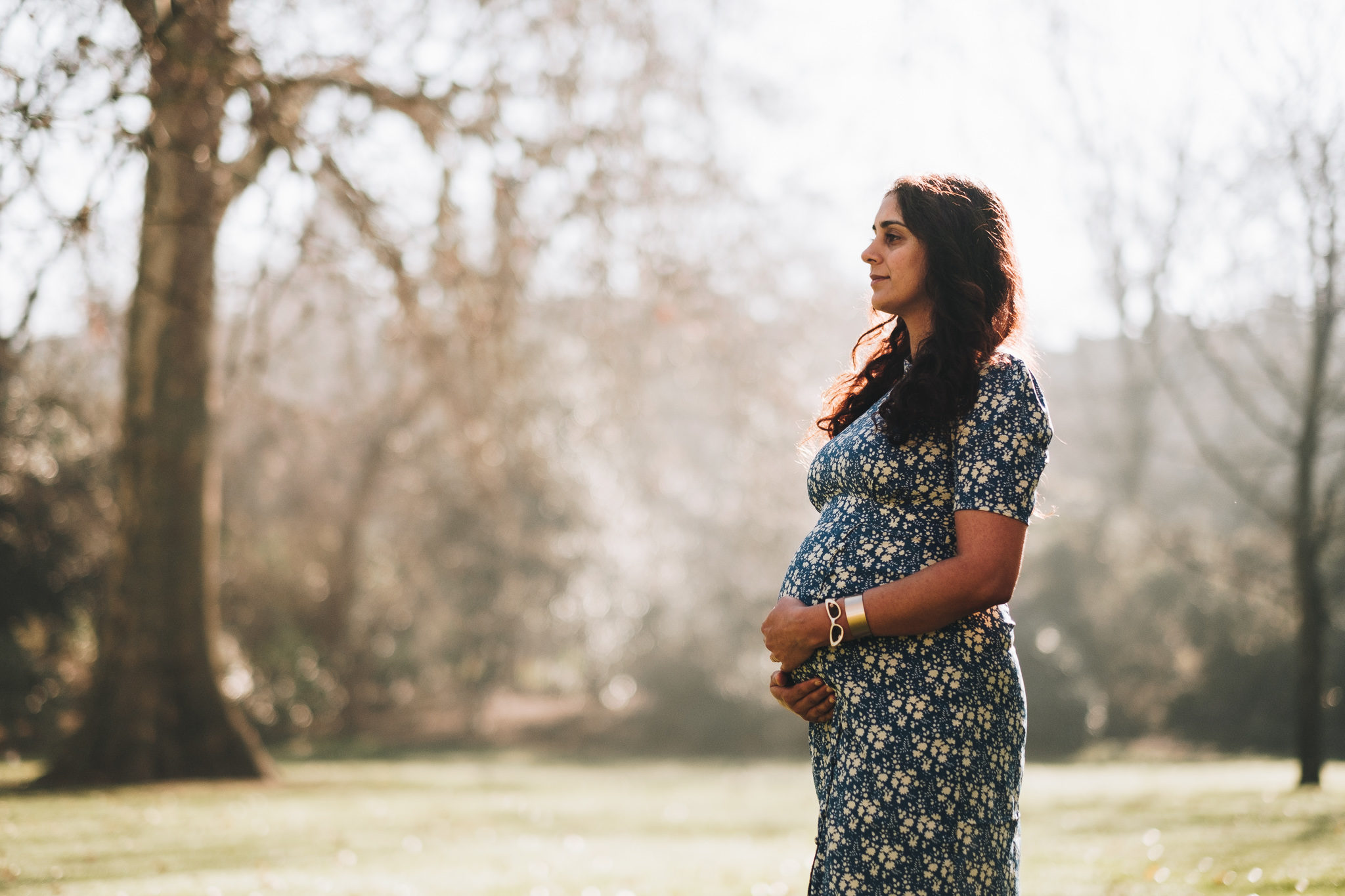 Do you have any advice for anyone else on the pregnancy rollercoaster?:
Take it one day at a time. It's a beautiful experience with its highs and lows. I've realised over the last few months that it doesn't help to get caught up in details that you have no control over. Try to go with the flow, react to what your body and mind need on a particular day and don't focus too much on things in the future that you have no control over. Sounds easier said than done but this helped me immensely.
Looking for a photographer?
If you're interested in booking a pregnancy photo session with me, head on over to my contact page. If you want a little bit more information about the sessions, head to this page here.